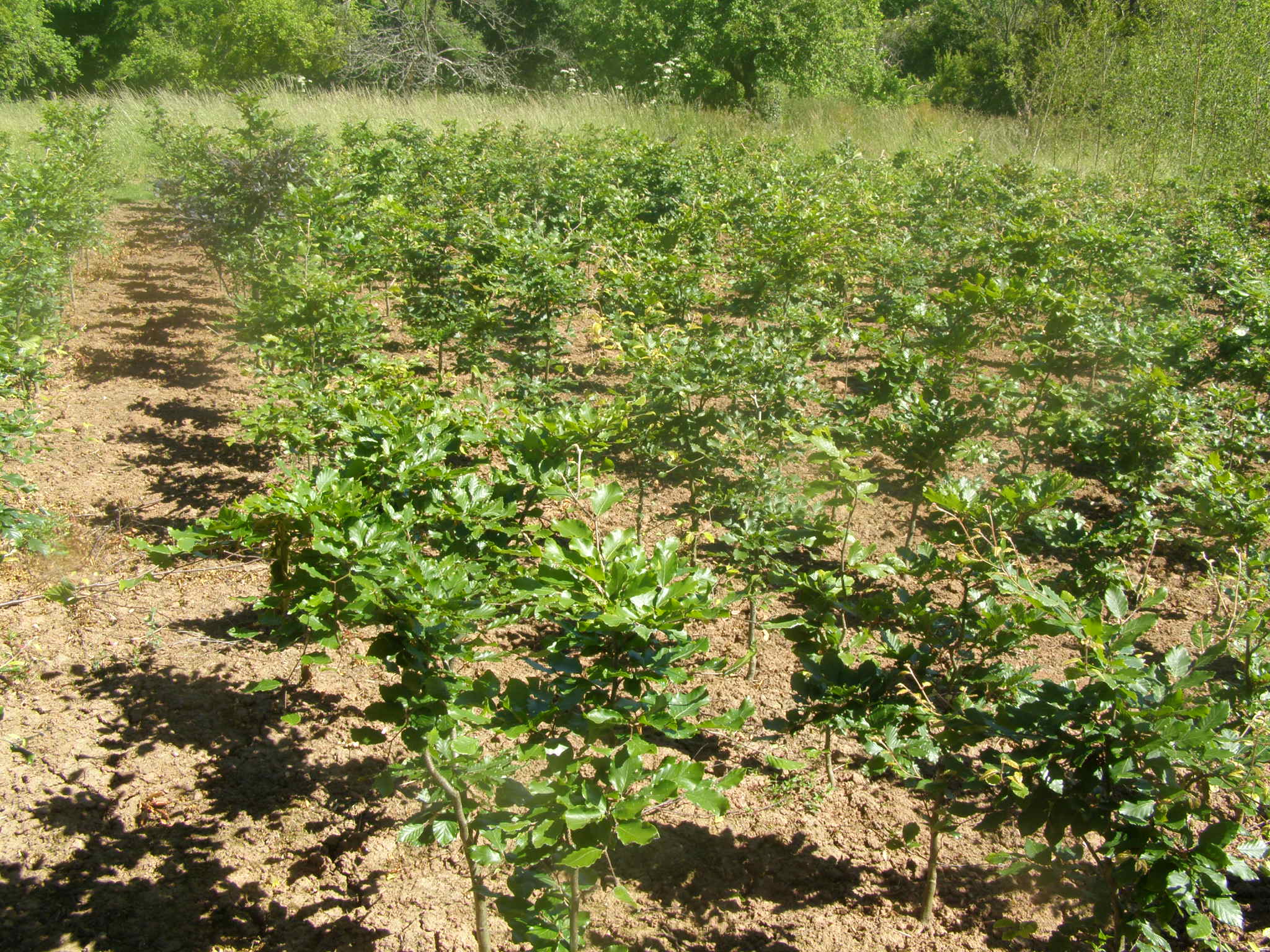 Hereford Trees is owned and run by John and Maggie Hamilton. John has over 30 years experience in the horticulture industry, and is happy to offer help and advice if you are considering planting just one tree, or a small woodland.

Our experience and understanding gleaned over several decades means that we grow high quality trees with strong root systems that are competitively priced.
Native trees grow quickly in our mild and sometimes damp climate, which is ideally suited to the establishment of wildlife-rich woodland, hedges, shelter belts or screen belts. Many of them also make handsome individual plants.
We have a variety of woodland and hedging species and can supply plants sized from whips up to extra heavy standard 12-14 cm girth (14 to 16 feet).
Most of our trees are sold as bare-root, but several varieties are also containerised so that they can be planted throughout the year.
Because we are a relatively small, family-run business, customers are welcome to visit the nursery to view the stock, and even choose the individual plants for themselves!